6 Gorgeous Countertop Ideas for Your Kitchen Makeover
Tue, 12/22/2015 - 12:00am
If your kitchen could use a bit of updating, one of the best places to start is the countertops. With such a large variety of styles, colors, and even shapes to choose from, here are a few ideas to help inspire your new design.
All of these photos were found on HGTVremodels.com.
Double-Duty
Don't leave out the functionality factor when choosing your kitchen countertop. You may be able to use the same material for your backsplash!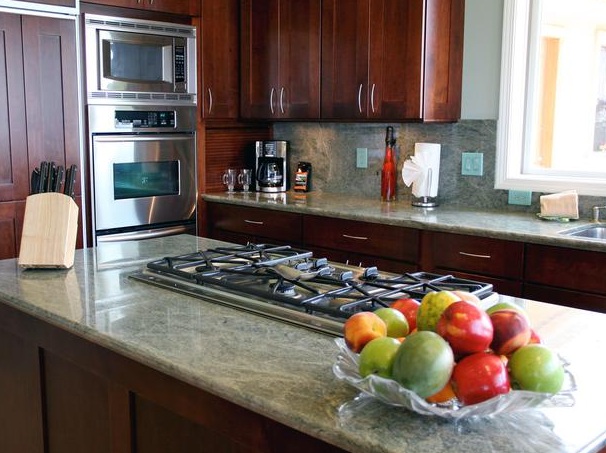 Related: Easy and Affordable Ways to Update Your Home
Complimentary
Another option you have is to choose a countertop that compliments your cabinets. In this example, the green toned cabinets and counter actually make the kitchen look larger!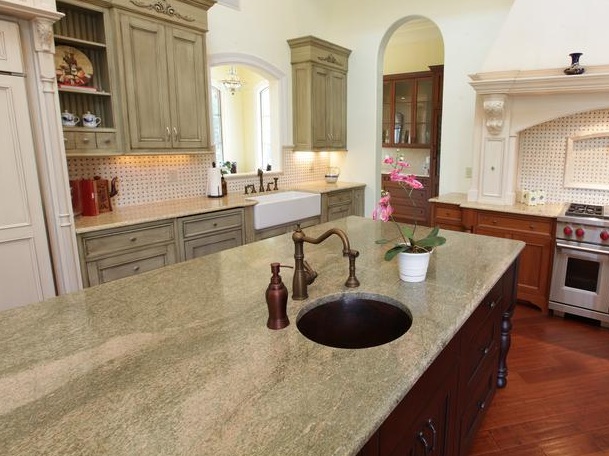 Rustic Modern
The colors in this countertop bring in a rustic feel, and allows for a the combination of both light and dark cabinets.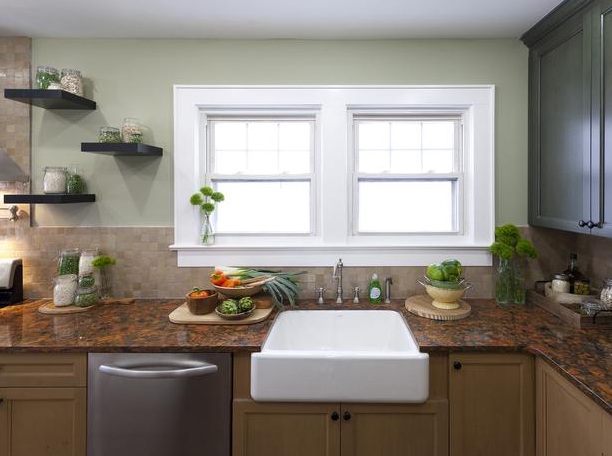 White is Your Friend
Using white as the main color of your countertop allows for a clean look and will match any cabinet or island color.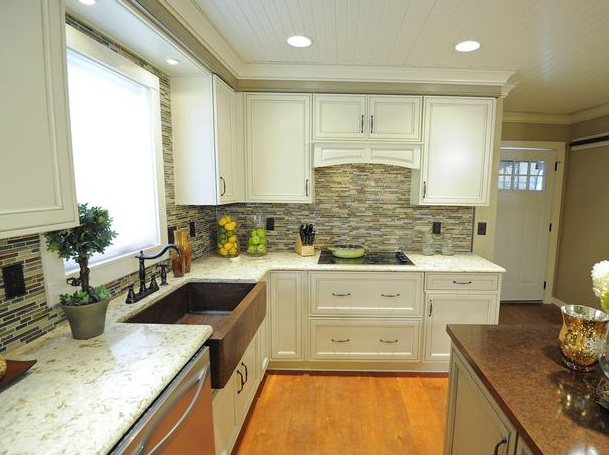 Neutral is NOT Boring
A neutral-toned countertop will allow for the most choices in the rest of the kitchen design. If neutral is your style, check out these five ways to use neutral colors in your home!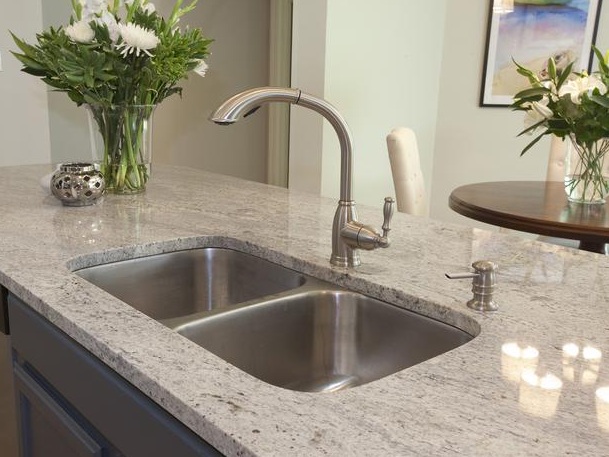 Here's another example of a neutral-toned countertop, but in the brown family. I also used this picture because I really like the design work above the refrigerator AND the hanging pendant lights!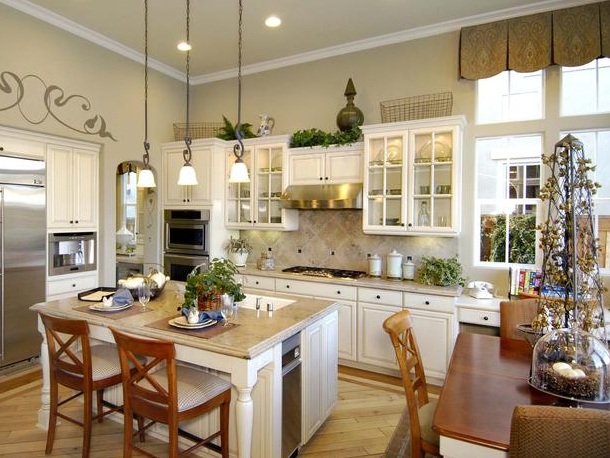 If you'll be completely making over your kitchen, you might be changing the layout. Redesigning the kitchen layout (Michael Roberts Construction LLC) could allow for an open floor plan, more cabinet and counter space, an island, or all of the above! Check out these additional articles with tips and information about all things kitchens and home improvements.
More Articles for Home Buyers 
More Articles for Home Sellers
Thanks for reading my blog! It is my goal as your full service real estate Realtor specializing in the Richmond Hill, Savannah, Pooler, and Hinesville – Georgia areas, to provide you with exceptional service at all times. My promise to you is to openly and honestly answer all your questions, help you navigate through the process and to make myself available to you day and night. I work for you and you are my priority. My local expertise and extensive real estate training and experience will benefit you whether you are serious about buying or selling a home at this time, or are a returning client checking out the many homeowner resources I offer. I am a "real" person and my reputation depends on every client, every deal, every day. I LOVE my job and it shows! You can also connect with me on my Facebook Page and/or Google Plus for area info and events, things to do, real estate news, home ownership tips, tips for both buyers and sellers, and so much more! I'm also on Pinterest!