Christmas Fireplace Mantle Decorations Inspiration
Mon, 12/07/2015 - 12:00am
The holidays are one of the most exciting times of the year to decorate! Winter whites, frosty hues of blue, bright red and green, shiny silver and gold are all possible colors to adorn your home for the season. The focal point of many living rooms is the fireplace, which automatically makes it one of the most eye-catching places. Use these creative ways to dress your fireplace for Christmas.
Burlap
Burlap is becoming quite the popular textile to use in many areas of the home. You can use it to make a runner for your mantle, create some bows or create stockings like the photo shown. While burlap isn't a colorful fabric, it can be used to add texture and balance out brighter color schemes. It also adds a rustic touch to any decor.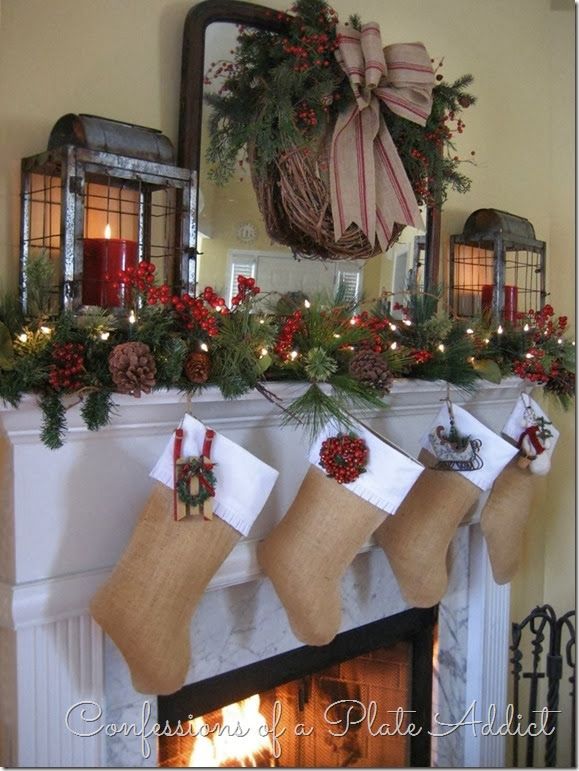 Globe Ornaments
Globe ornaments aren't just used for Christmas trees, they can also be used in many areas and for many different purposes. You can find a variety of styles and colors at most stores and they come in glass, plastic and other materials. Some are frosted, some are shiny, others are surrounded in fabric. Adding ornaments to your fireplace mantle is a fun way to add not only color, but also depth. The photo shown makes a wreath out of ornaments and it also shows them being hung at different lengths throughout the mantle.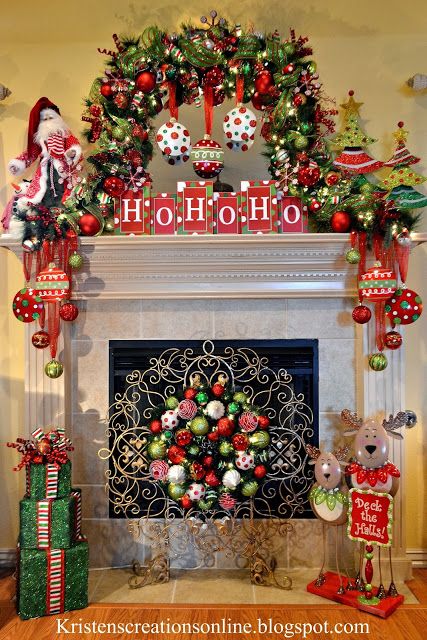 Natural Elements
Wood is probably the easiest and cheapest material to use for mantle decor! The photo shown puts a twist on the wood presentation in the fireplace by stacking it upright and adding some greens and lights. Sometimes going with the simplest and most natural materials can create an extraordinary presentation. Greens, wood, berries and lights are all good materials to use for a natural look. They add a coziness factor and are perfect for people who prefer a simpler look for their home.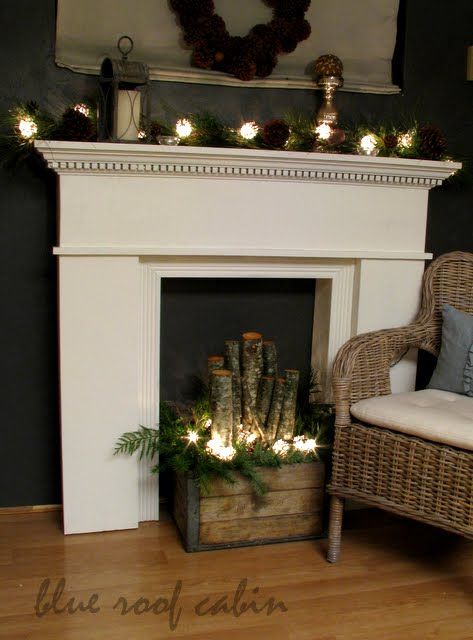 Light
Whether you choose candlelight or a string of lights, it will often give a similar feel….warmth. The key to decorating with lighting features is to not concentrate them in one area but to apply them throughout. The photo shown shows three different light sources; candles, a string of lights and lights built into a wooden art piece. If you have a home with less natural light, using light features on your mantle is a good way to brighten up the room! Keep in mind you can go with traditional white or colored strings of lights!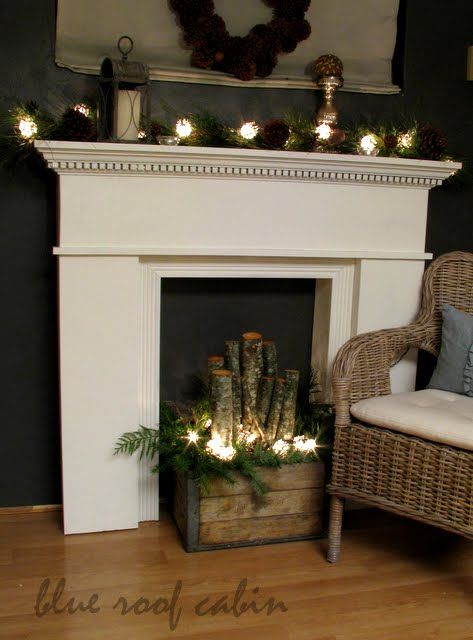 The Color White
Christmas is mostly associated with bright colors, but what about using white? Winter white can create a serene and calming look on a mantle. Using the look of a snow-covered surface is nice for any home especially for those in areas like here in Savannah where white Christmas' aren't always possible! To create some contrast add greens, pine cones, and darker, metal objects such as lanterns or wrought iron. The deep tones of these objects will allow the white to stand out and not appear washed out. The picture shown uses a white fireplace to achieve this look but for a snow effect on a darker fireplace simply use a white runner on the mantle and snow-covered garland!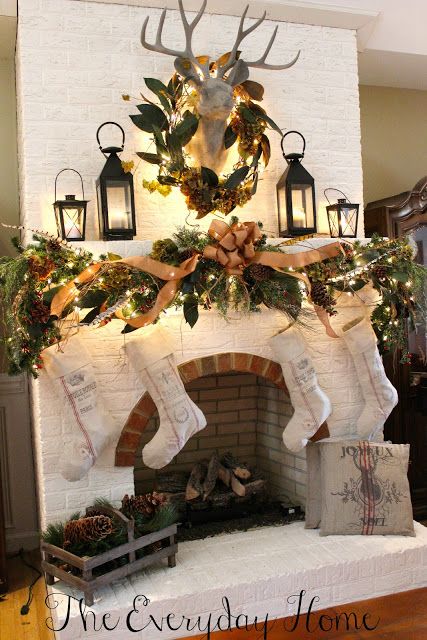 Related Reading:
Porches Were Made for Christmas Decorating; Ideas for Inspiration – June Seebohm
Pretty Christmas Door Decorations – Better Homes and Gardens
13 Stylish Holiday and Christmas Decorating Ideas  – RealSimple
More Articles for Home Buyers 
More Articles for Home Sellers
Thanks for reading my blog! It is my goal as your full service real estate Realtor specializing in the Richmond Hill, Savannah, Pooler, and Hinesville – Georgia areas, to provide you with exceptional service at all times. My promise to you is to openly and honestly answer all your questions, help you navigate through the process and to make myself available to you day and night. I work for you and you are my priority. My local expertise and extensive real estate training and experience will benefit you whether you are serious about buying or selling a home at this time, or are a returning client checking out the many homeowner resources I offer. I am a "real" person and my reputation depends on every client, every deal, every day. I LOVE my job and it shows! You can also connect with me on my Facebook Page and/or Google Plus for area info and events, things to do, real estate news, home ownership tips, tips for both buyers and sellers, and so much more! I'm also on Pinterest!